I NEVER WANTED TO GROW UP UGLY - PETRIe INVENTORY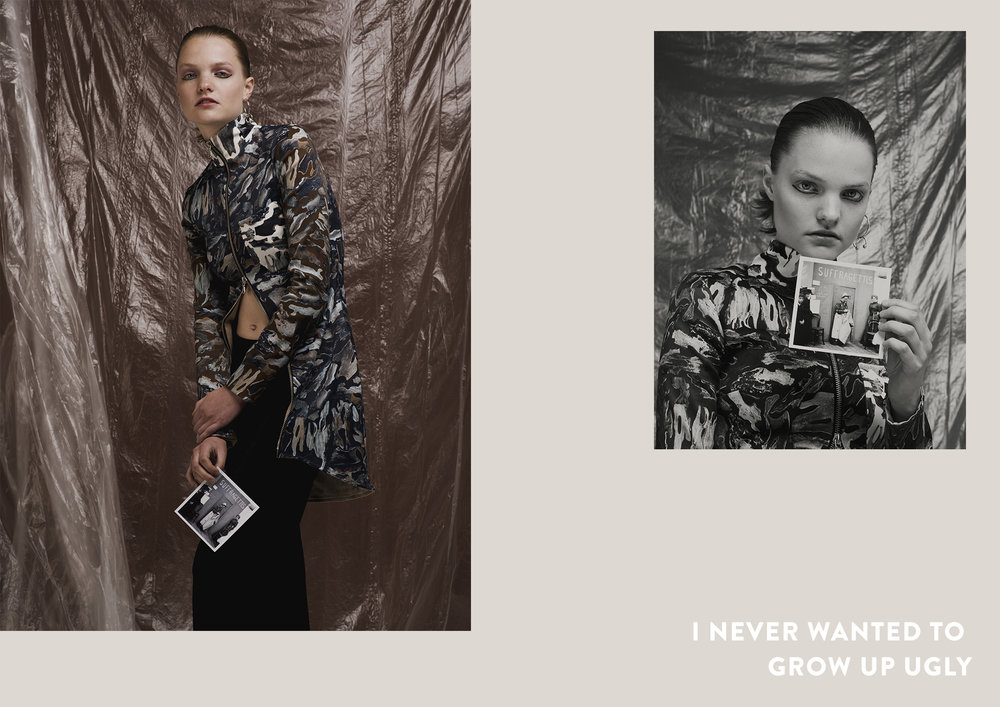 Inspired by the work and personas of female artists such as
Marina Abramović and Hannah Wilke
, this story looks at innovative moments in the fashion world, that repeatedly took the form of revival and liberation: the introduction of the bra was a liberation from the corset, but the bra itself later became an object associated with protest and a statement for women´s rights. The shirt is another such element that carries important associations with gender and social normativity attached to the bodies of men and women.
Beauty, objectification, independence, revolution, anger, defiance
–they are all contained within the image of the female body, enhancing its possibilities to talk back, to impose a rhythm of its own, to reinvent itself.